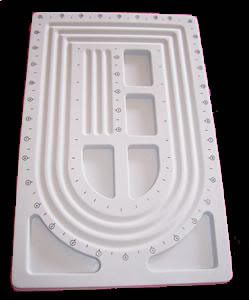 When I am working on my designs, there is nothing more frustrating than to work on a piece for hours only to realize that the piece doesn't end up to be exactly the size I need.
So I finally got myself a bead board where I can lay out the beads in the order that I want. I can easily design it to suit the length I need and I can adjust all I want before I even finalize it.
I love putting out my materials on the bead board and playing mix and match with all the colors and shapes. I find that it gives me greater flexibility and without the hassle.