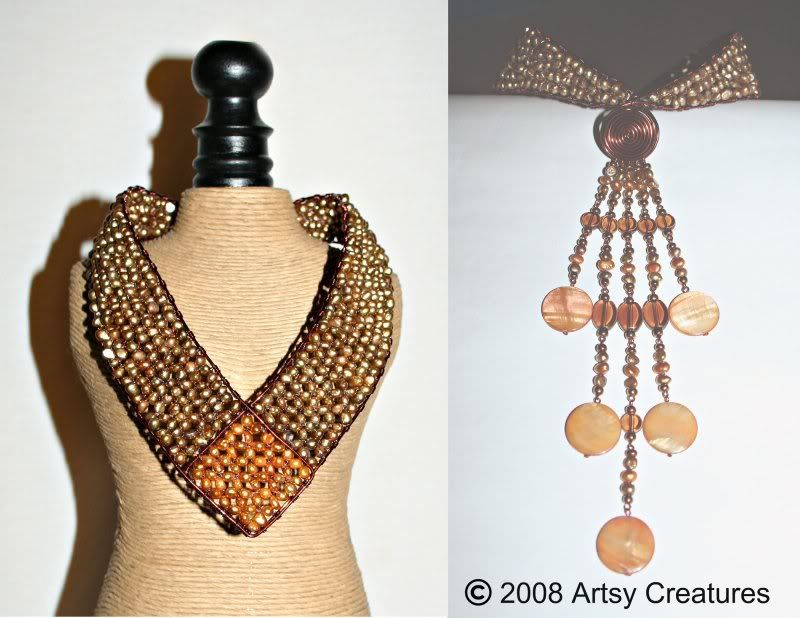 NECKLACE
Back Beauty
Materials: Back BeautyV frame shaped out of copper wire filled with keshi pearls twisted together. Strands of keshi pearls, glass beads and mother of pearl disks cascade from the lock for a stunning look from behind. Perfect for low-back outfits.
Measurements: 10.5in x 11.5in x 0.25. Width of each side measures 1.5in. Shortest strand measures 3.25in, longest strand measures 6.75in.
Left photo shows front view. Right photo shows the back view.